Went back and worked more on my cross-section after Aridas asked me about the location of consumables and so forth. See new images below. Hope you like them. I borrowed a bit from his "Enterprise" cutaway for comparability. The red components are various engineering features, power feeds, etc. I'll try and add more callouts later, but wanted to go ahead and post these. I'll also need to update my external views to incorporate some changes I made along the way.
Doesn't capture everything, but shows where the major facilities are, namely the Hangar Deck. As seen in the Bottom View, shuttles enter/exit through a hatch underneath the ship. Looking at Lower Deck 1, you can see the 'float tube' where shuttles rise into the bay. Looking straight on you can see the window to the Starboard control room with an Andorian looking out. Aft is a 'workbee-like' bay and forward a cargo hold that can both access the tube and space directly without having to use the main Hangar above. I've added a plan view of Lower Deck 1 to illustrate all of this a little better, and also to give a sense of the width of these decks.
The large blue-shaded area further aft is the Engineering complex. I've since added a good bit of detail to illustrate where the reactors, matter/anti-matter stores, "conditioners" and other major components are located. Callouts later will help, but let me know if you have questions.
One cute little detail to note are the 2 space-suited Andorians in the gray-shaded areas atop the Primary Hull. As mentioned before, these spaces between the Outer Shell and the Habitation Modules are open to space and can be accessed via airlocks. The guy at the aft end could walk out underneath the edge of the shell and look out over the aft end of the ship if needed. I imagine that would be quite an interesting view and experience. I also imagine that little area he's standing in could be used as a sheltered staging area for repairs if needed.
Let me know your thoughts.
Mark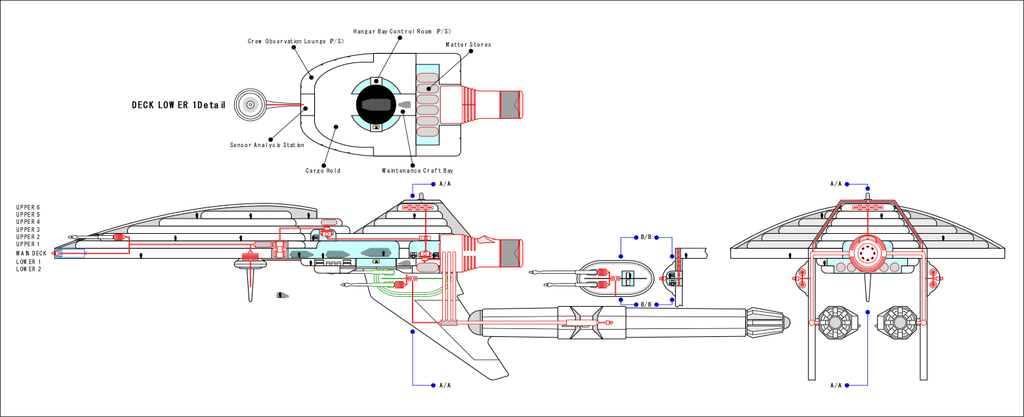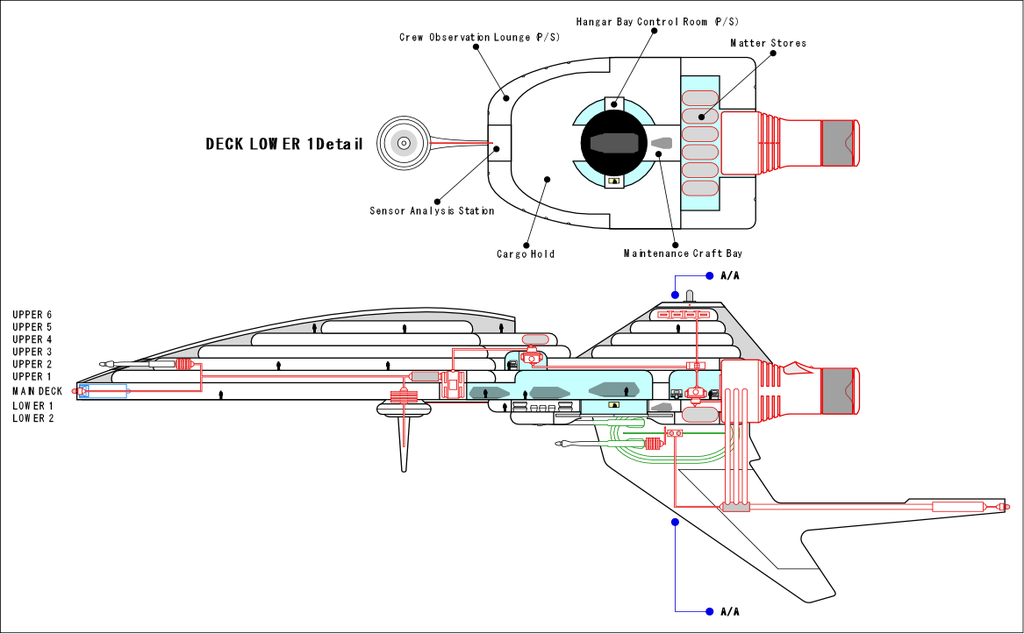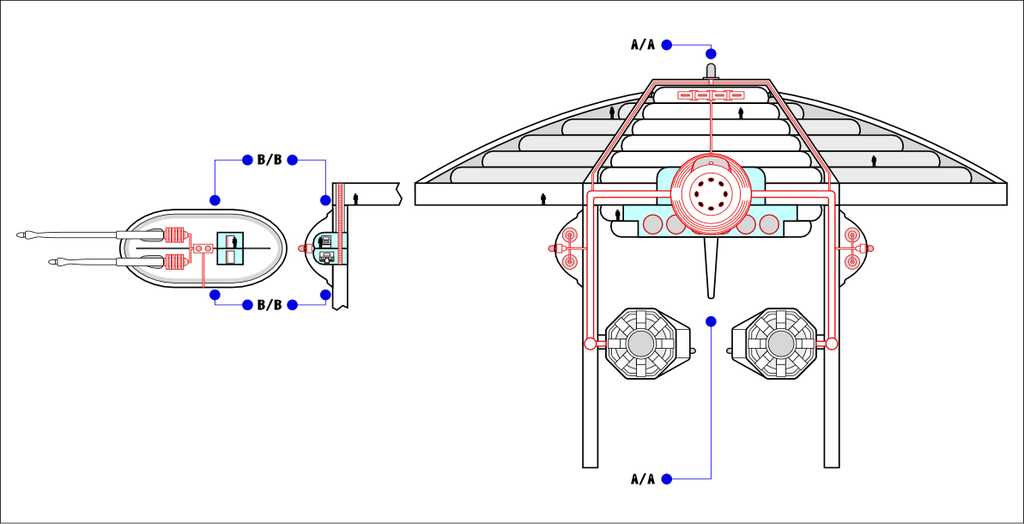 _________________
Northern lights passed by then they were gone. And as old stars would die so the new ones were born. Ever on I sailed celestial ways. And in the light of my years shone the rest of my days. Those who know, will they help us grow, to one day be Starriders.